Zupe's Christmas concerts have become so popular, they deserve a page of their own!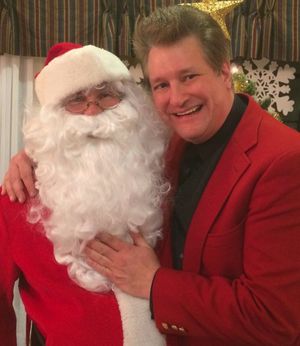 Each year, Zupe performs between 20 and 30 Christmas shows. These one to two hour performances have become a holiday tradition for various businesses, retirement communities, and even private residences.
Zupe regales his audiences with sumptuous arrangements of beloved Christmas songs, interspersed with amusing stories and skits that harken back to the classic television Christmas specials (Zupe loved the Andy Williams shows!).
Dates often fill a year in advance, so don't wait!  Call (814) 521-9318 today and let Zupe become part of your  holiday traditions!